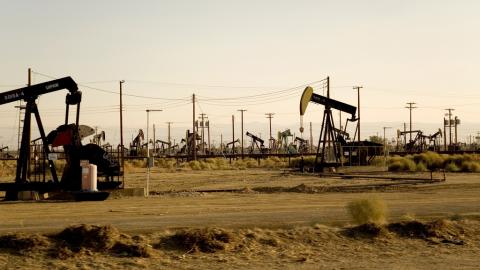 October 9, 2020 by
Matt McCracken
Over the past couple of weeks, my capitulation signal indicator (CSI) has been going off for energy stocks.  Just in the past week, we bought CVX, KYN and PBR.  It also generated buys on IYE, MMP and SLB but I didn't take them but I may in the coming days.  (We have been short COG and LNG for quite some time and until last week these positions were profitable but our profits are evaporating quickly.)
Anyone who has had exposure to oil and gas stocks knows it has been a rough ride but that may be changing.  The energy indexes have established a double bottom which pre-QE would be a good sign they are headed higher.   Now I'm not sure if a double bottom matters.  But the well-defined bottom last week and the break of the downtrend this week does give us a well-defined window to build exposure.  
In a world where yield is seemingly non-existent, the energy space, specifically the MLPs, are still paying out handsome distributions.   Most investors speculate that energy names will be cutting their dividends or distributions at any time.  And the danger is once a big name cuts its dividend, it green lights the entire industry to follow suit. 
My experience has been, the market knows well before the cut is announced so the agile investor who is alert can find a strategic exit point.    For now, it appears the energy space is seeing a reversal.  And if my system is wrong, we have stops on all our positions so our losses should be manageable.  The magnitude of the run is unknown at this time but prices do appear to be headed higher in the short-term.