March 3, 2022 by
Matt McCracken
Disclosure:  We currently own DBA, WEAT and various wheat futures contracts (ZW and YW) in many of our client accounts.  
Wheat prices exploded higher today as the conflict in Ukraine continues to rage on.  A few people have asked me how to invest in this environment and I have told them to buy wheat, as we did a few weeks ago.  I am blessed that our MAP system provided a precise signal to buy the grain just before it went verticle.  
WEAT, an ETP that invests in various futures contracts, was up as much as 22% today.  Futures, which should be subject to various limits on daily appreciation, were also up but not as much.  I have long been bullish on the grains given the sizeable drawdowns in grain inventories the past few years.  On this site, I have addressed this issue before. 
Unfortunately, the war in Ukraine has stressed the market for wheat many times over.  Not only is Russia the largest exporter of wheat but Ukraine is the world's 5th largest exporter.  Combined, the two export nearly 2x the amount of wheat the US does.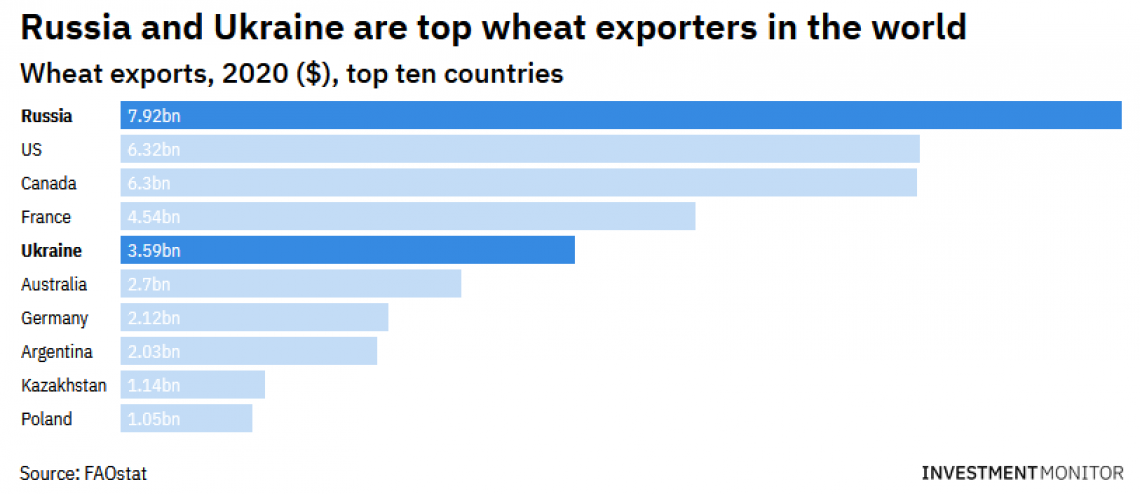 Ukraine is often called "Europe's Bread Basket" because of their remarkably fertile soil.  Ukraine is to Europe what Kansas, Iowa, and Nebraska are to the US.  Hopefully, the war will be over soon and the interruption in grain supplies will be limited.